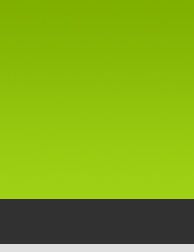 Baxam Law Group, LLC | 2180 Satellite Boulevard, Suite 400, Duluth, GA 30097

 888-425-7365  |  678-462-0041

Best time to call/ meet (Mon - Fri):

Add a Note (no confidential information please):

Copyright Baxam Law Group 2010.  All rights reserved.  The contents of this web page are not intended to provide legal advice, and use of this web site is not a substitute for consulting with a licensed attorney.  

How about your business?  

What can a registered ® trademark do for you?

It puts the rest of the world on notice that you own the products and services carrying the mark

You have the exclusive right to use the mark in the USA for those products or services

You can bring legal action to have your mark enforced in federal court

You can apply for registration of your mark in other countries

You can register your mark with the U.S. Customs Service to block importation of infringing (knock-off) products

Contact us for more information

Trademarks filed by a real attorney!

Basic e-filing: $295* plus government application fee. 

* Additional fees  for trademark search or complex correspondence with the Trademark Office.

FACT: A registered U.S.  trademark can 

last forever, but  the owner may decide not to maintain it.  

FACT: There's no registered U.S. trademark for the phrase, "I'm going to Disney World!" However, that doesn't mean Walt Disney World Resorts® won't mind if you use it (unless of course you really are going there).

FACT: The product name CHEESEHEADS®, used for the novelty hats Green Bay fans wear 

to keep their heads warm (even in Dallas),  is protected by a U.S. trademark registered in

1997.  

FACT: The National Football League owns 112 active registered U,S. trademarks.  The Green Bay Packers own 25, and the Pittsburgh Steelers own 15.